Time tracking software part in Nozbe helps you track the time it takes you to get things done.
Time tracking is an essential part of any personal productivity system and getting things done. Learn to estimate the time it takes to get things done. Don't use a separate system for time tracking or any complex time tracking software but use Nozbe's built-in time tracking features instead. Time tracking with Nozbe is quick, easy and painless.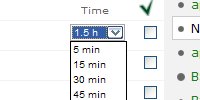 Time Tracking is built into Nozbe to help your personal productivity and your state of mind. Just set a time needed to complete your task and estimate the amount of work you have for the day and just start getting things done. Don't be too optimistic, not everything can be done in 5 minutes! Personal productivity starts with great time-planning skills and good time-tracking software - try Nozbe.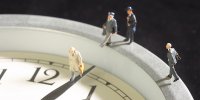 Nozbe, apart from being a to-do list, project management and getting things done application, is also a time tracking software to boost your personal productivity. Forget time management. You can't manage time. You can manage your stuff and track how much time things take you to do. Nozbe's time tracking software help you keep things in time-frames and set realistic goals.
In the book by David Allen: "Getting Things Done - the art of stress-free productivity", the author talks about time tracking in a realistic way. Author discards time management techiques and talks about time tracking instead. Again, you can't manage time, it's just there and it never stops. With Nozbe - you can look at every single day and you'll clearly see how much you have to get done and how much time you have to process your actions. You'll benefit from the best time tracking software and the best of GTD (Getting Things Done).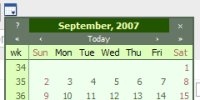 Time tracking with event scheduling - schedule your tasks and to-dos, set due dates
Time is on your side with Nozbe's due dates and calendar features which support your time tracking. Some things do need to happen in their due time so Nozbe's time tracking software features have been enhanced with a simple calendar. You'll easily set dates and make improve your time tracking to the maximum extent. Time and date based to-dos and tasks will show up on the due day on your Next Actions list to support your time tracking and help you get things done.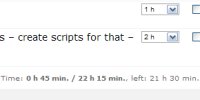 Good time tracking is a part of successfull project management. Since every action, task or to-do that requires more than one step to complete is a project (David Allen: "Getting Things Done - the art of stress free productivity"), your time tracking for each of these projects is crucial. Nozbe makes creating projects easy and adding to-dos and tasks to projects even easier, together with estimating how much time each action and each project would take - a key to time-tracking. Nozbe will help your time tracking by enabling you to regain success in your project management.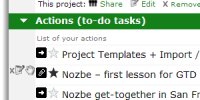 Good to-do lists and quick tasks management are essential to successfull time-tracking. Why would you need another software for taksks and to-do lists management and another for time tracking? This wouldn't make sense - so with Nozbe you have both - a powerful to-do lists and tasks manager and a time tracking software integrated. Nozbe makes defining time and tracking time withing your tasks the easiest thing to do!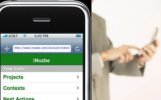 Turn your standard devices - mobile phone and Apple iPhone into fully-fledged time tracking tools with Nozbe! If you have a web-enabled (wep 2.0 is enough) mobile phone, just log in to Nozbe.mobi and if you have an Apple iPhone - just go to iNozbe.com to boost your time tracking, anywhere, anytime.
Nozbe = powerful time tracking software and yet so easy to use.
Nozbe is a web-based
task manager and to-do list gtd software
that will help your
personal productivity
-
project management
and
time tracking
. Nozbe's gtd software is available in your web browser and on your
mobile phone and Apple iPhone
. Inspired by David Allen's best-selling book
"Getting Things Done - The Art of stress-free productivity"
.